Do you know where this dish is from?
hint: it is not typical hot dog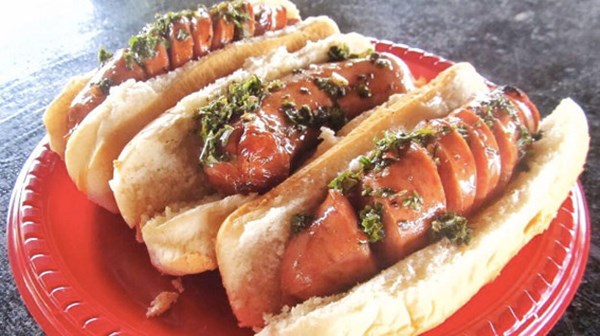 Choripan is Argentinean. It's very simple: grilled chorizo on a bread roll, buuuut the quality of the meat is the most important part. Also, if it come with chimichurri (a favorite sauce in Argentina) it's even better.